Cats, cats, cats.
With 88.3 million cats in U.S. households, they've replaced dogs (74.8 million) as America's most popular pet. That's a lot of kitty litter.
What is it about these sharp-clawed predators that fascinates us? Ask the ancient Egyptians, who kept them as pets 4000 years ago.
What began as working relationship (mouse eats grain, cat eats mouse–when pharaoh is happy, everyone is happy) later became an obsession as cats became associated with
Bastet
, the goddess of fertility and motherhood. Pampered at temples devoted to Bastet, they were mummified and buried in huge communal graves.
What most don't know is that this devotion wasn't always pretty. Cat mummies became so popular that by 300 B.C., young kittens were sacrificed in large numbers as temple offerings. So many, that in the late 1800s an English company bought 38,000 pounds to sell as fertilizer. That's
180,000 cat mummies
in a single shipment!
However, Egyptians weren't the first cat-lovers.
Kitties have been coughing up hairballs and dead birds on earthen doorsteps far earlier. In 2004, a human and a cat were found together in a
9,500 year-old Cyprus grave
. And in 2007, a study in the journal Science found that the granddaddy of all house cats was a desert wildcat,
Felis silvestris lybica
, which roamed the Middle East 10,000 years ago and continues to do so today.
Now that cats are here to stay, here are some
funky facts
about our fickle feline friends:
Wild species of cats are native to all continents except Australia and Antarctica...Sadly, most of the thirty-six cat species are in danger of becoming extinct within the next twenty-five years.
(Natural History Museum)


Cats have remained relatively unchanged since they first appeared 30 million years ago.


A house cat can jump nine to ten times its height, the equivalent of a professional basketball player jumping more than 60 feet.


A group of cats is referred to as a "clowder", a male cat is called a "tom" (or a "gib", if neutered), and a female is called a "queen".


A domestic cat's sense of smell is about fourteen times as strong as a human's.


Cats have a third eyelid, the nictitating membrane. And unlike humans, they do not need to blink to lubricate their eyes with tears.


Cats lack a gene required to taste sweetness...which would be unnecessary, since such a gene is only advantageous in animals that consume plants.


Most cats sleep 12 to 16 hours a day, to conserve energy between hunts.


Cat records:
Smallest cat: the Rusty-spotted cat, Prionailurus rubiginosus, found in India and Sri Lanka. Less than half the size of a domestic cat, it stands seven inches high and weighs less than three pounds.




Largest cat: the Tiger, Panthera tigris. Males can weigh as much as 700 pounds, are ten to eleven feet long (not including tail), and can eat 80 pounds of meat in a single sitting.




Be sure to make some Big Cat origami I've designed: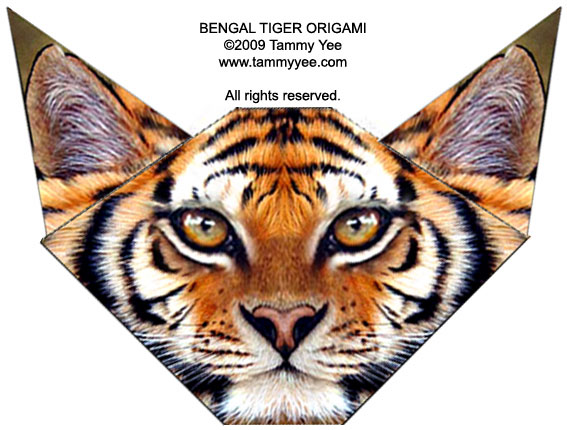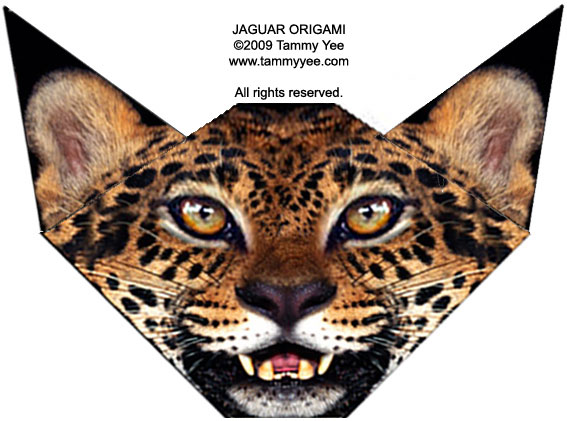 ©2009 Tammy Yee. All rights reserved.

Add Post To: | Digg| Technorati| Tip'd| del.icio.us| Stumbleupon| Reddit| BlinkList| Furl| Spurl| Yahoo| Simpy|